Stephen Fitzpatrick leads the AFRC's machining and additive manufacturing Team. Here, he explores the far-reaching benefits and potential of additive technology within the oil and gas sector.
Additive manufacturing and process uptake
Much has been written about additive manufacturing in recent years. A truly revolutionary technology, it captured the attention of both the public and business.
Now it's used to great effect across various sectors including medical, energy, aerospace and automotive.
The aerospace sector was one of the first to realise its benefits. It initially embraced the flexibility and reduced costs when developing porotype parts, and the technology is now also used for producing flight-worthy components made from high-performance materials.
The oil and gas sector has, so far, been slower to adopt additive manufacturing. Consequently, it's potentially missing out on access to quicker and more economical processes.
Known for a relentless focus on driving efficiency, it is hoped that the push for increased sustainability and reduced costs will help the sector overcome the existing barriers to uptake.
A culture of risk aversion, minimal infrastructure and rigid regulation are all considered factors in this perceived resistance to change.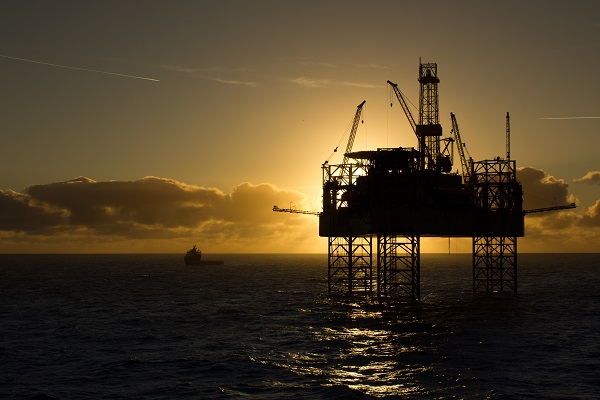 Directed Energy Deposition and powder bed fusion
Two additive manufacturing techniques, in particular, direct energy deposition processes (laser metal deposition and WAAM) and powder bed fusion, can potentially help the industry to conquer some of its biggest problems.
These include the extensive costs of maintaining ageing equipment, making new fields economically viable, and transforming the supply chain.
Addressing lifespan through remanufacturing
Additive manufacturing could help solve three key problems in the oil and gas industry with the use of laser metal deposition. These problems are:
The problem of sourcing parts for ageing oil and gas equipment
Potentially making new fields more financially viable
Reinstating end of life assets
Increased performance through additive and remanufacturing
The benefits of using additive manufacturing/remanufacturing methods in these situations are far-reaching.
They could potentially allow oil and gas operators to reinstate their old equipment, reduce lead-time, extend maintenance schedule cycles and increase functional performance.
For some high-value components, there is currently no remanufacturing process. By applying additive material to a specific area that is worn, you can extend the life of a component, and increase its functional performance.
Why laser metal deposition?
Laser metal deposition benefits from quick cooling rates that create a very fine microstructure. It's a powder additive manufacturing process where powder is delivered through a nozzle and a laser is used as the energy source.
This offers advantages over traditional welding techniques. A low dilution and heat-affected zone into the substrate material means that thinner clad layers can be applied while ensuring that the additive composition is achieved.
A key benefit of this is that shallower residual stress profiles are produced. This results in very little distortion of components.
The process can be applied very accurately, meaning fine features can be crafted with minimal post-process machining. Alloy powders can also be mixed together to create new alloys functionally graded to obtain tailored properties.
This presents opportunities for increased functional performance and corrosion properties.
The technology has been around for several years but its utilisation has been slow, potentially related to a lack of control and insight into the process.
It is, however, finally realising its potential down to growing research, advanced optics and the availability of high-powered lasers now achieving the correct parameter windows.
This increase in uptake is particularly relevant in oil and gas for remanufacturing applications where old assets can be reinstated into service to last beyond original design life.
In some instances, there is an opportunity to avoid unnecessary scrapping and increase performance to that greater than the original component.
Overall, this will have a significant economic impact for oil and gas businesses.
Developing the potential of additive manufacturing technology
At the AFRC, as part of our work in additive manufacturing technology, we are currently assessing the potential of deploying laser metal deposition for remanufacturing of ageing assets, such as shafts, valves and pumps and as an alternative to traditional cladding.
Initially, a development process is undertaken to identify the correct parameter windows that provide quality output and the parts can then subsequently be analysed and tested.
We have recently installed a laser metal deposition hybrid platform on a retrofitted CNC machine that can conduct laser metal deposition, non-destructive evaluation and machining in one.
Transforming the supply chain with additive manufacturing
Additive manufacturing, as a form of powder bed fusion, or direct energy deposition, is an exciting field.
It could reduce raw material lead times significantly, improve material utilisation, rapidly manufacture spare parts and significantly reduce inventory levels.
It's also potentially a way to consolidate various parts into a single manufactured component bespoke to requirements. This may be difficult, if not impossible, to make using standard manufacturing techniques.
Powder bed fusion versus directed energy deposition processes
Whilst powder bed fusion and directed energy deposition additive processes are very different technologies, they both have the potential to transform the oil and gas supply chain.
Lead times on forgings for oil and gas systems can currently exceed six months – building parts using these additive techniques would see a significant reduction on this lead time. Plus, large volumes of spares would no longer need to be stored.
The industry is facing challenges sourcing obsolete components to support existing infrastructures. Powder bed fusion and directed energy deposition additive processes are disruptive enablers, which can transform the supply chain and provide components and systems in a shorter timeframe.
There are also secondary benefits that come from this technology.
These processes are generally near net shape with fewer operations required in the method of manufacture development.
This means there is a significant cost reduction when you consider the full value chain.
However, as disruptive as these technologies are, with their potential to transform manufacturing unprecedented, there is a significant amount of development required to define and implement a successful method of manufacture.
There is also a substantial amount of work to do in creating standards and specifications that meet the requirements of the industry.
At the AFRC we are actively working with industry and the standards bodies to overcome these hurdles.
Additive manufacturing material systems will undoubtedly replace many of the traditional uses of formed metallic parts and materials in the oil and gas industry.
Eventually, additive manufacturing will become more dominant as a manufacturing process in the sector, overtaking traditional methods of creating metallic parts.
It is important to note, however, that forged and formed components will remain the right answer for many situations.
The many opportunities of additive manufacturing
Studies carried out by the AFRC have demonstrated that additive manufacturing can present many opportunities to improve existing routes of material production or even replace some of them entirely.
Our team continues to undertake research to further identify the influence of varying process parameters on the properties of the final product.